Online coaching is the latest string to my bow and I have found it immensely useful for people who travel a lot or struggle to find the time to come to my studio for regular sessions.
I offer Skype sessions for home or hotel workouts. There is an endless supply of exercises that can be done using bodyweight only. These are called calisthenics, it's my favourite type of training so I'm passionate about making it fun and focussed on getting quick results.
Nutrition coaching can run alongside via email or Skype with plans, food diaries and support where needed. My recent qualification in Cognitive Behavioural Therapy has benefitted those struggling to commit to plans. Indeed with the best intentions it's still sometimes hard to stay focussed, this solution helps you address any bumps in the road.
My journey
Sydney and New Zealand
With a background in Outdoor Pursuits Instruction and a Diploma in Nutrition I made a life changing decision in 2005 and spent a year in Sydney qualifying as a Personal Trainer and working in the industry in New Zealand.

Brighton
Upon returning to the UK I set up my nutrition practice and fitness studio in Brighton and had the opportunity to work with some top athletes including UFC fighter John Hathaway. Training with John opened my eyes to fighter conditioning and the amazing potential of the human body. Having tried the various disciplines of MMA I fell in love with Boxing.
Thailand
I took regular trips to Thailand for Muay Thai training camps where I was really pushed to my limits. I began to realise training in this way demanded correct nutrition and was essential to my recovery and progress. It shaped the way I conducted myself both as a Nutritionist and as a Personal Trainer from then on. Often we try to talk ourselves out of something difficult and a good diet and training is no exception even to our top athletes. I believe in tough no-nonsense workouts which are often a test of mental strength and clean and natural, highly nutritious foods that get the results my clients want.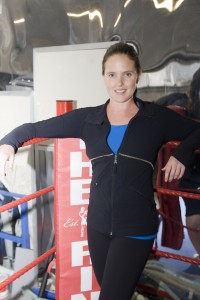 London
I moved to London in 2011 and began training with England International Boxing representative Brett Beadon (pictured above). The discipline of these athletes is absolutely outstanding. It puts things into perspective and has inspired me to be the best that I can be. Having been on the journey, experienced the high and lows, the wrong turns and the amazing discoveries, I'm passionate about empowering people to take that step and get fit and healthy. It has a knock on effect in work, relationships, confidence and how we deal with stress.
My outlook
I provide bespoke healthy eating plans and get fantastic results by pairing challenging workouts with the right fuel for my clients. Good health is a blessing and making the most of it is what I'm all about.
My qualifications
BSc (hons) Leisure Planning and Development, Anglia Ruskin University, Essex, 2001
Diploma in Nutrition, The School of Natural Health Sciences, London 2004
Cert IV Personal Trainer, The Fitness Institute of Australia, Sydney 2005
Certified Pre and Post Natal Trainer, Fit 2 Be, London 2006
Certified Boxercise Instructor, Boxercise, London 2007
Diploma in Sports Nutrition, The School of Natural Health Sciences, London 2009
Diploma in Cognitive Behavioural Therapy, The School of Natural Health Sciences, 2016
What my clients say about me
Take a look at these testimonials to see feedback from my clients.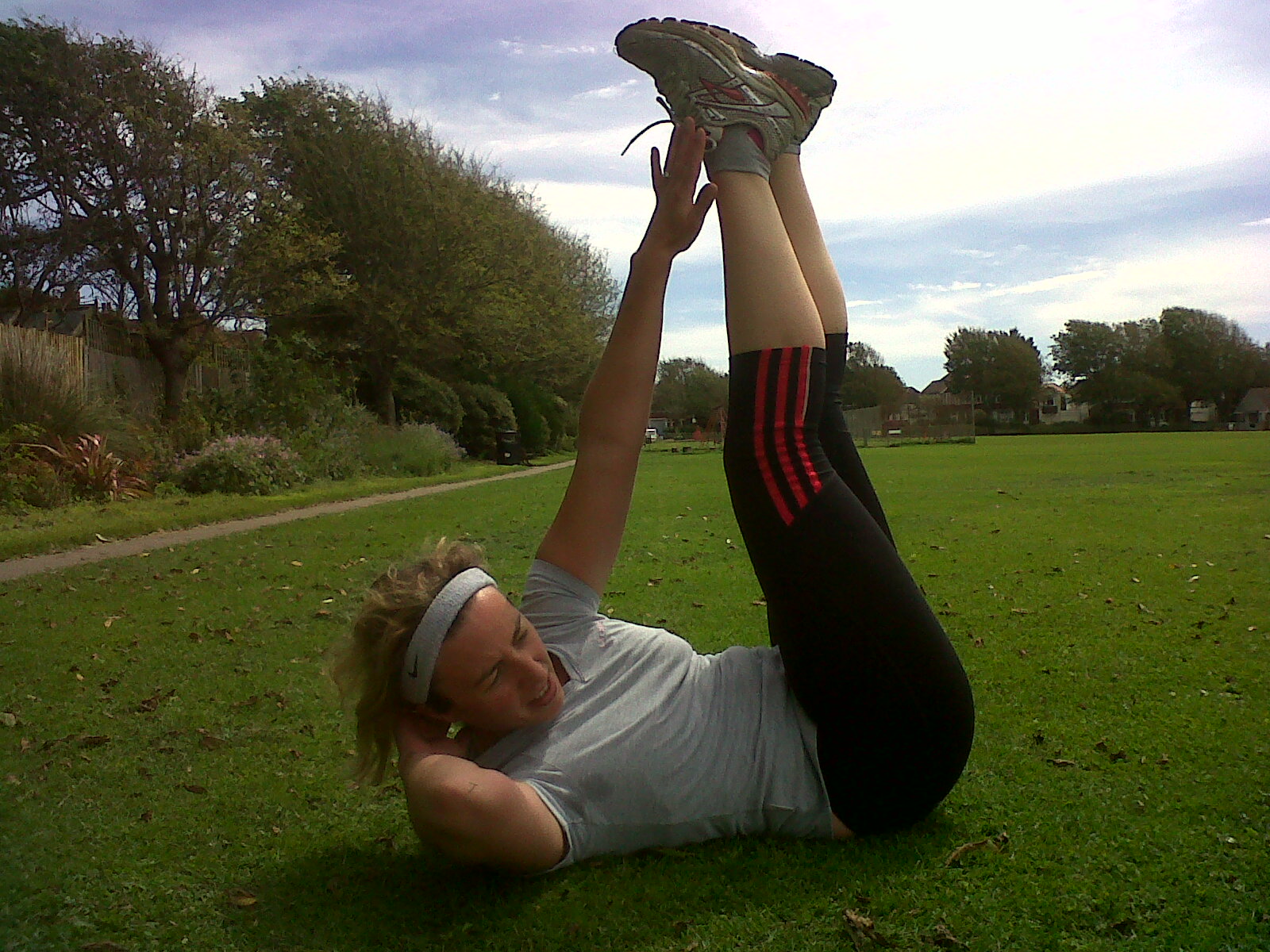 Start today
Contact me if you'd like to ask a question or book a session.